CKEditor4 plugin for selecting and customizing Font Awesome icons into your content. Works with Font Awesome versions 4, 5 and 6.
Defaults to current version (at time of release) of Font Awesome 6.4.0 Free via CDNJS and using the <i> element for icon tag. Both can be changed via configuration options.
Font styles, font sizing, color, transforms and animations in relation to the version (Major, Minor, Free/Pro) being used.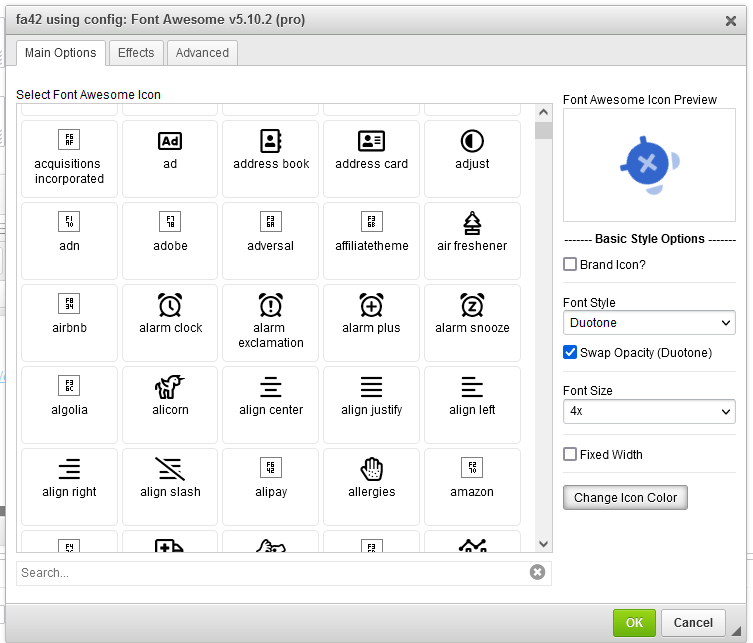 Try it out!